D.O.T. (Devoid Of Trouble ) Sch 250.cc 1961.
Built as a "Works Replica" by D.O.T. in 1961
Our machine has the Villiers 9E engine which was a197cc 2-stroke unit with 3-speed gearbox but was factory fitted with a 250cc engine conversion by Vale Onslow . Later machines had the Villiers 32A 246cc engine with 4-speed gearbox fitted as standard.
First registered 10th October 1961 with the original registration of
940 EOK and sold by
Birmingham Autocessories Ltd
Selly Oaks Birmingham
Was part of Ron Heels collection purchased for him by his wife Eileen with the profits made on selling a horse in 1971 from the Winchester area .Passed to us by Eileen in 2008 following Ron's death .
The bike is road registered with a top speed of around 30-mph.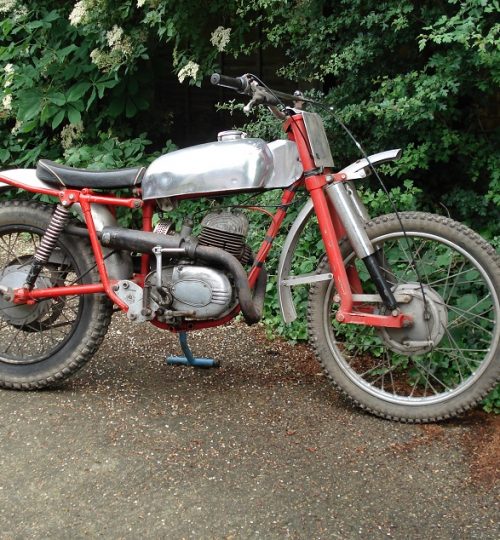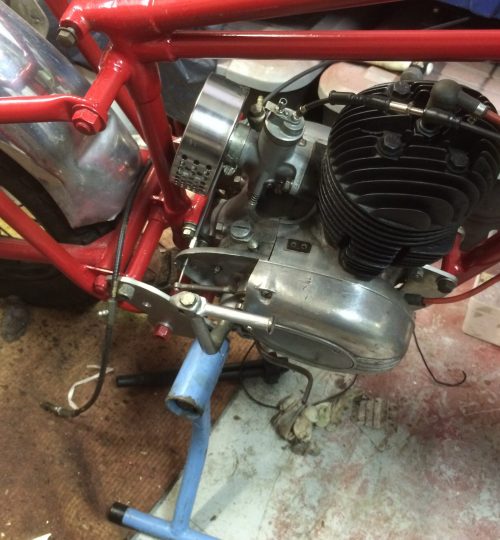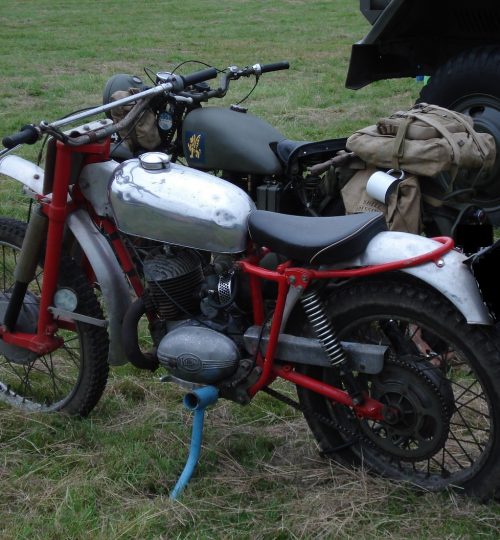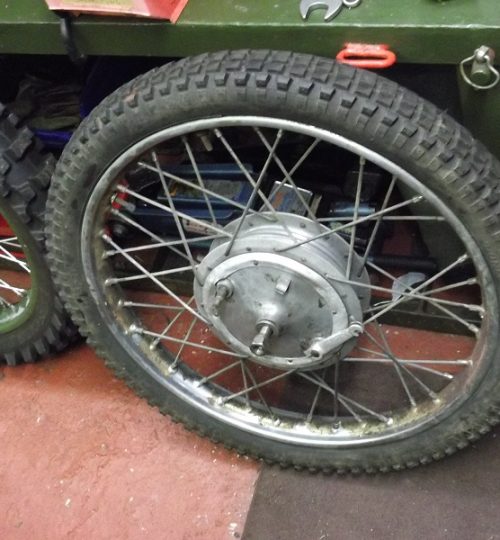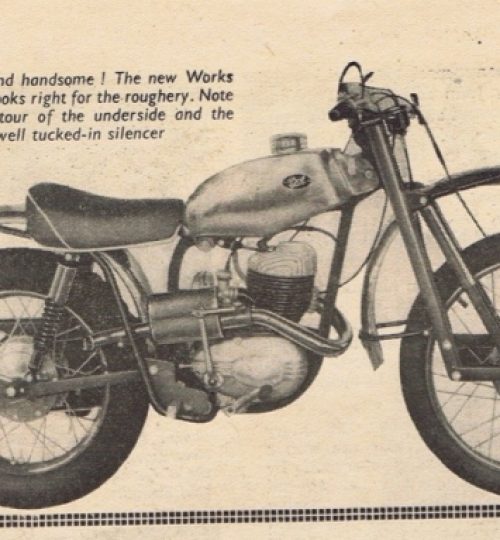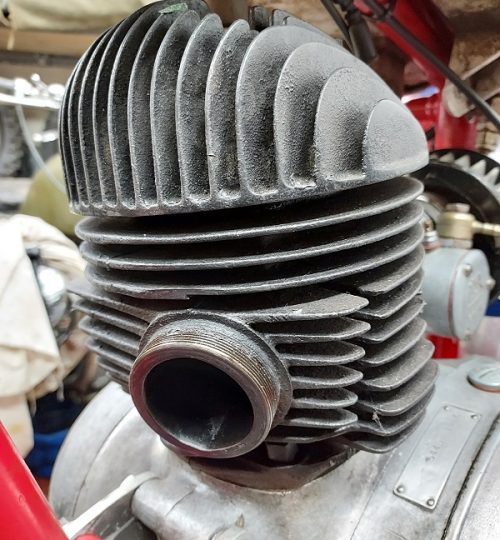 Getting D.O.T. ready for a return to the road in 2022
Over the winter of 2021/22 we have been giving D.O.T. a spruce up ready for a return to the road in the summer.
Both tyres and tubes will be replaced, new nuts and spacers on both wheels. Installation of an electric horn and speedometer, remaking footrest support brackets and a general tidy up of cable and fasteners.
Primary cover opened up all oils seals , primary chain and drive sprocket replaced