Purchased by us from a dealer at Kempton Park Auto Jumble in May 2017, the bike was made for the domestic French market and under their rules can be ridden at 14.
Judging by the cracked steering head and banana forks the machine had been used as a field bike.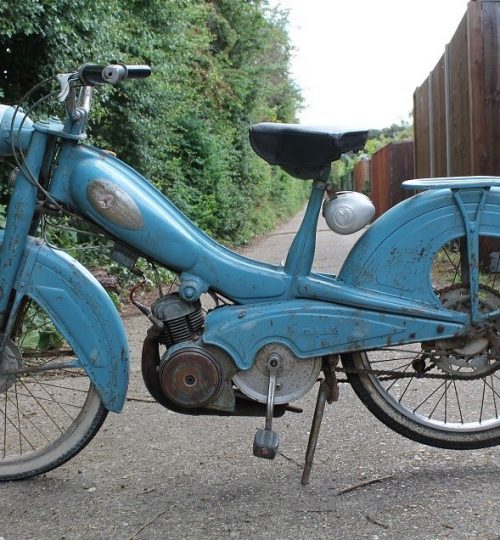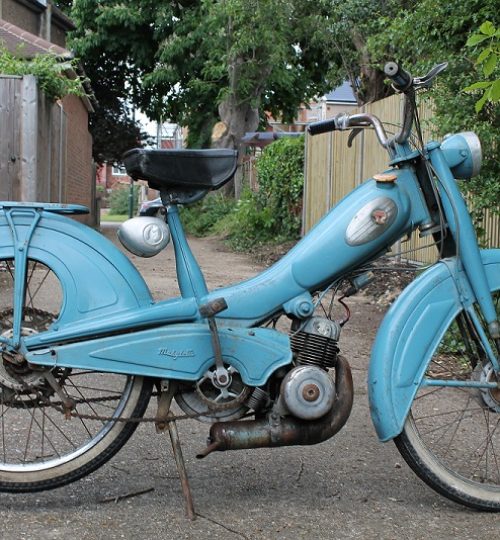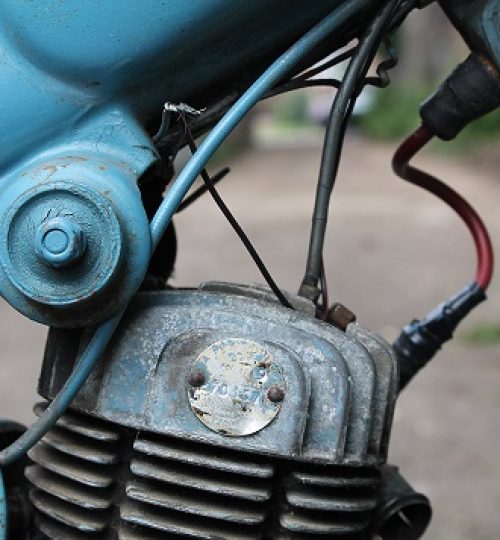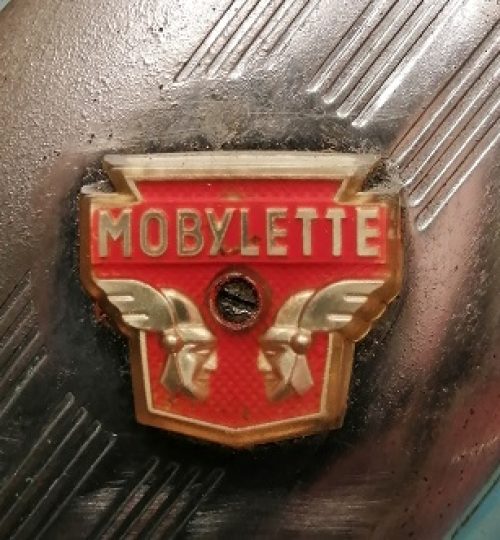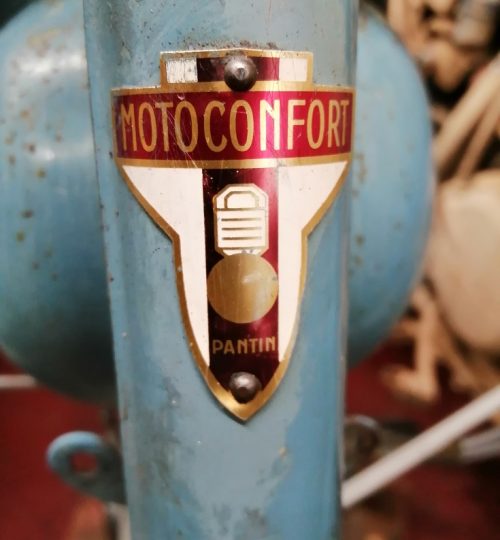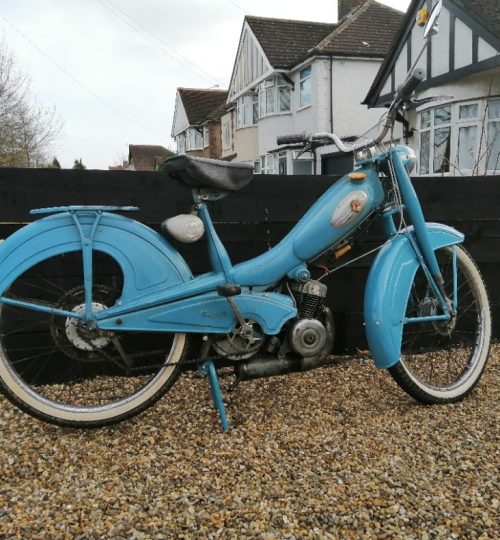 Engine: 49 cc 2-stroke single cylinder producing 1-bhp.
Drive: Mobymatic variable drive belt and centrifugal pulley system giving a top speed of 35 mph when new.
The AU-79 was made by Mobylette and marketed as Motoconfort
for the domestic French market with production starting in 1957.
The machine can be peddled if the motor fails or to assist with
steep hills. The variable drive system gives the moped a
basic 2-speed automatic gearbox.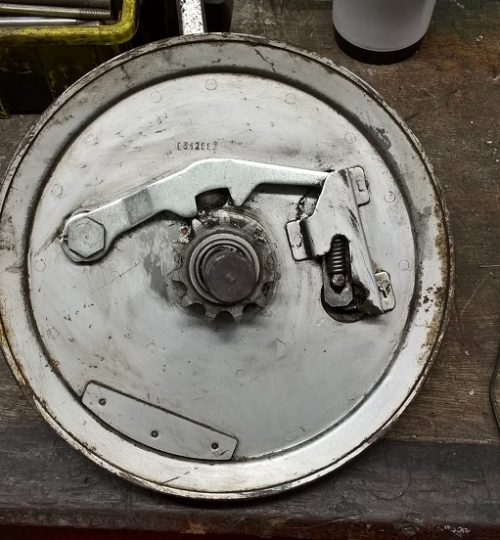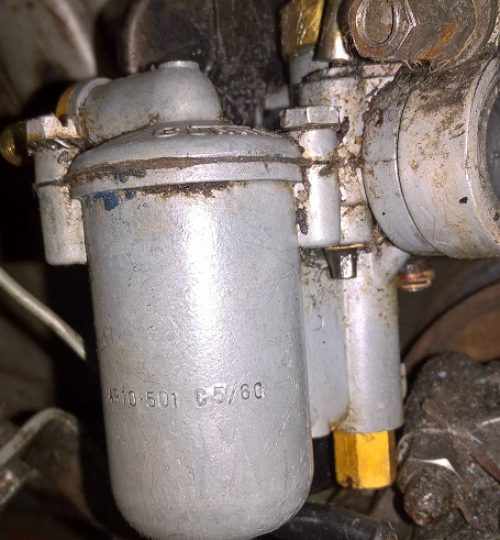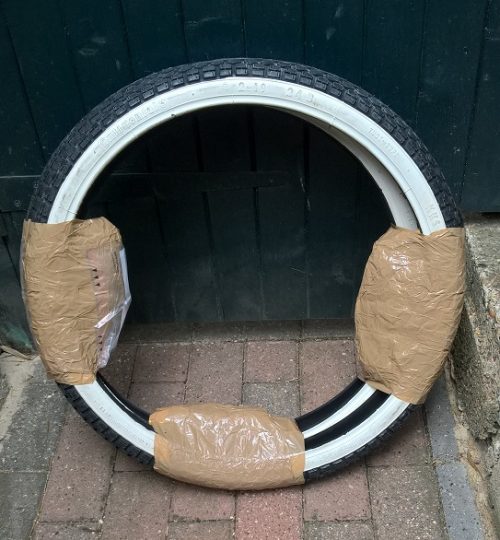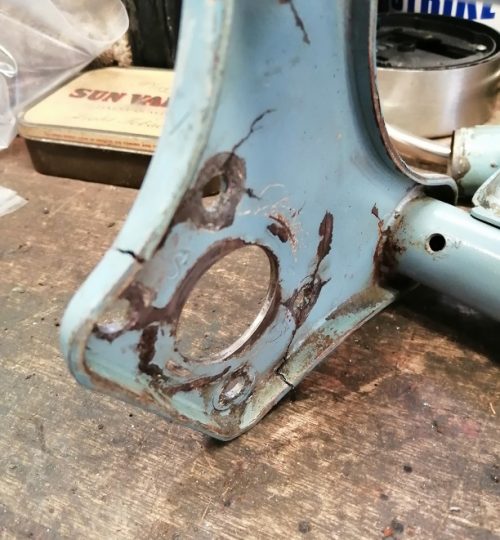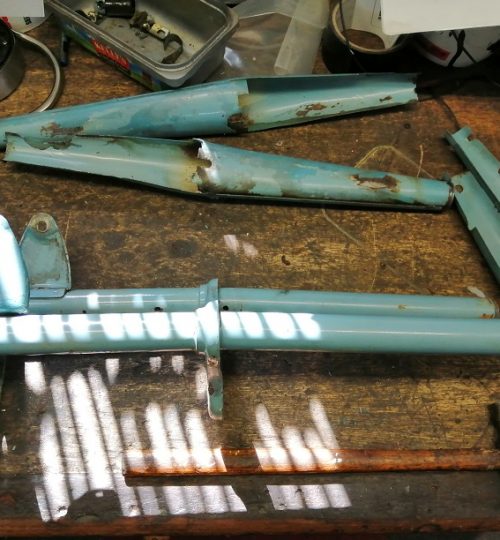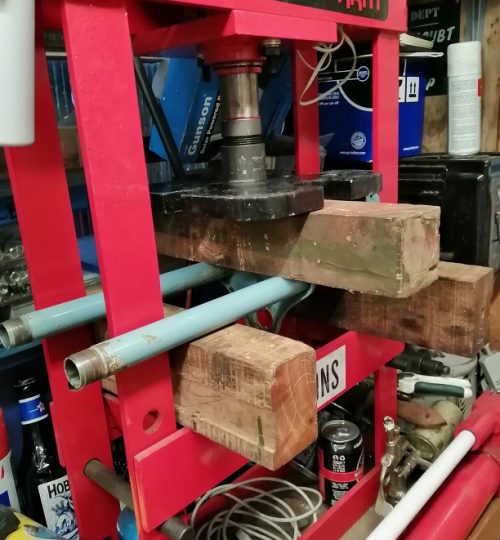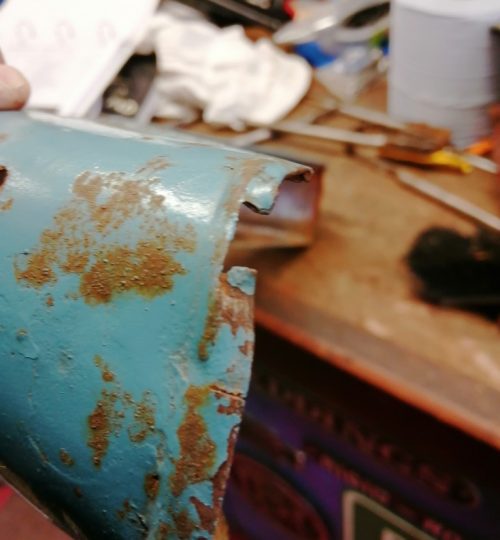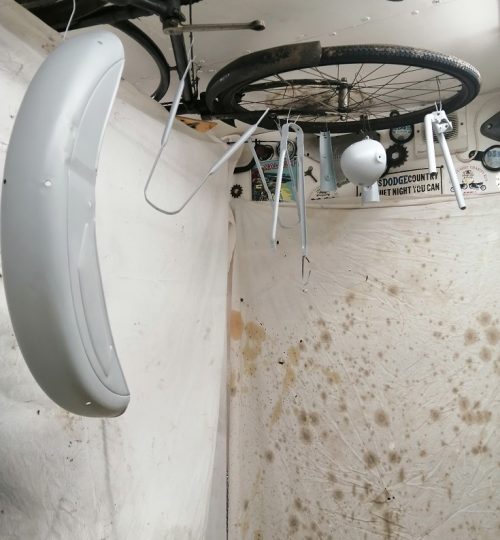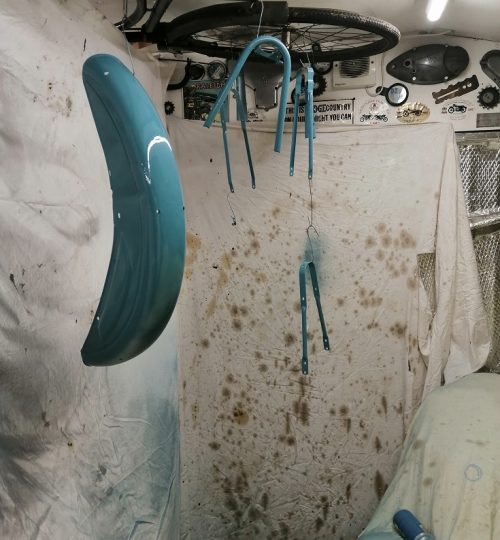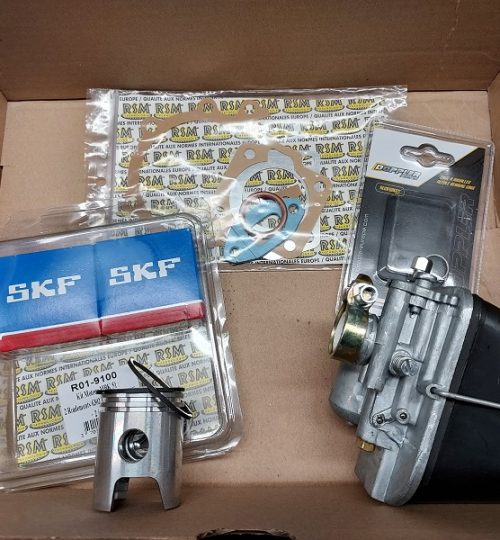 Moby is used to provide another dimension to the Rolling Thunder Vietnam Display