Built by A.J.S. as a trials bike in 1949.
Found as a basket case by our friend Ron Heel
and bought for him by his wife Eileen in 1985.
Restored by Ron and put back on the road in 1987.
Following Ron's death in 2008 the machine passed into our keeping
and is still M.O.T. and on the road.
With the fitting of a larger rear sprocket and motocross tyres,
the bike has competed in the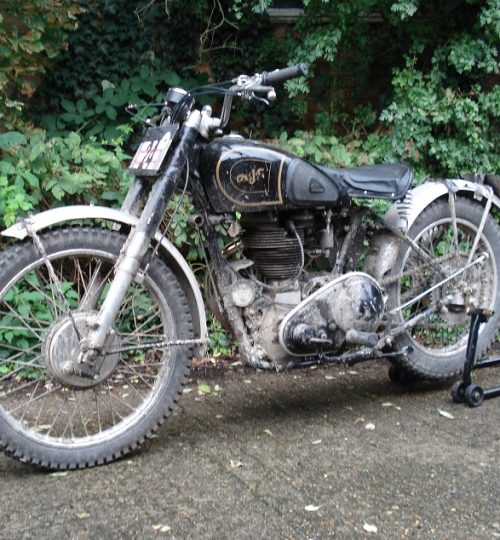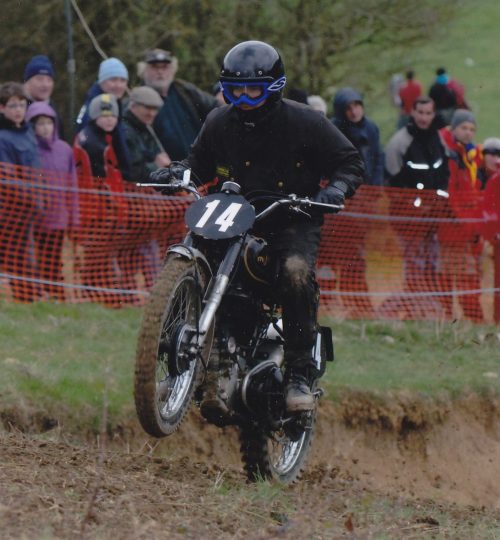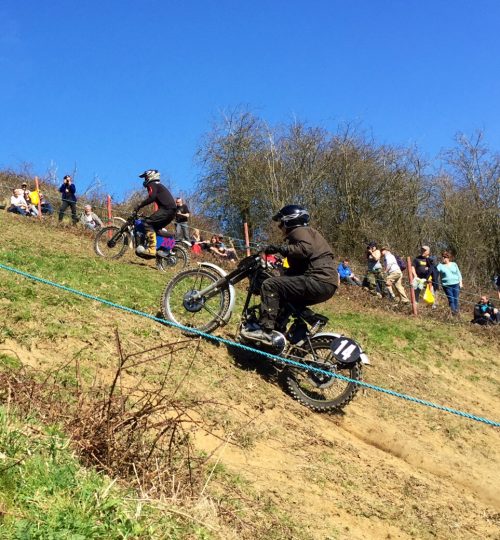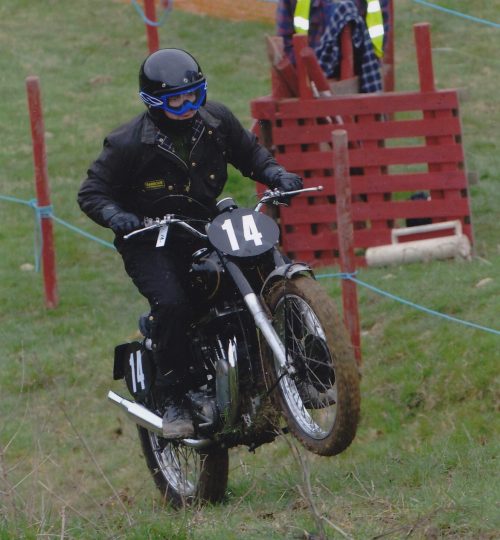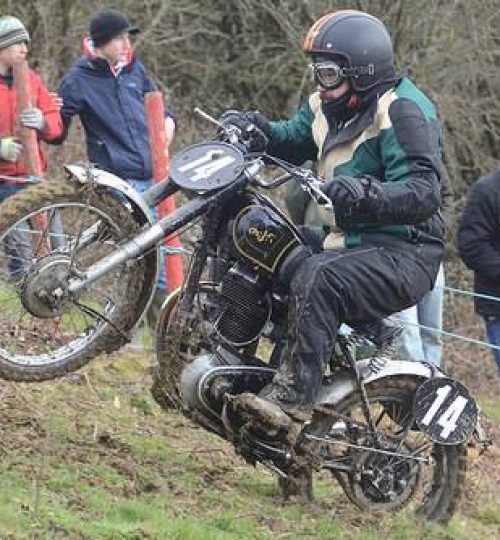 Engine 350cc ohv single 4-stroke
Gearbox Burman 4-speed
Although the A.J.S. was complete and running , 30 years of use by Ron and our participation at the Red Marley take it's toll.