Word was passed to us by Geoff of a Matchless WD G3/L which was incomplete and thought by Geoff and Keith
the owner to be only fit for spares. The bike was more a less as in the pictures below and we have started
with a lot less so for £200 was thought to be a bargain even in the mid 90s.
The bike remained pushed into the back of the garage and some parts where even borrowed to complete our
Matchless WO/G-3 Christina . Following Ron's death in 2008 and the disposal of his bikes and parts stock
Paul bought enough parts to form the basis of a Matchless based Bar-None replica. We followed his lead and
our bike was completed in the spring of 2009.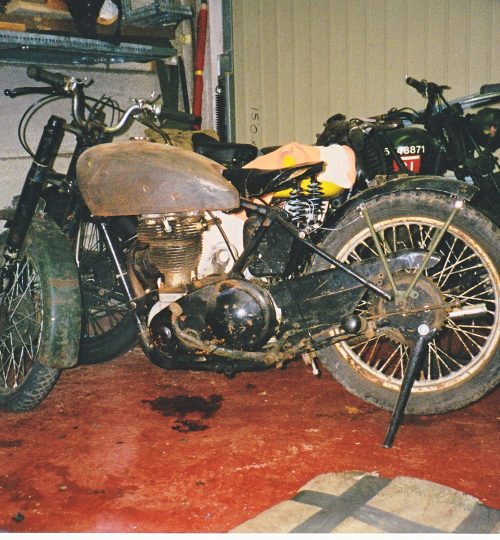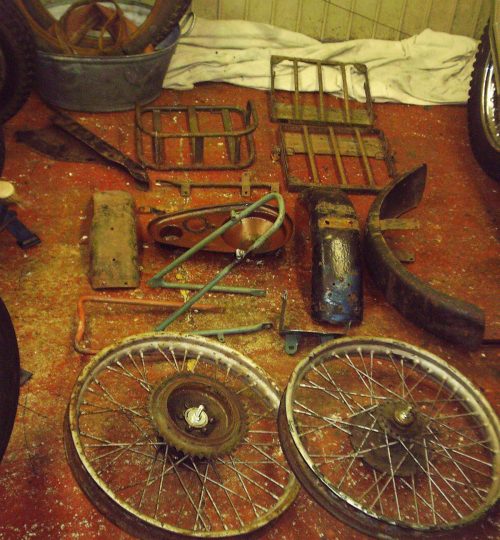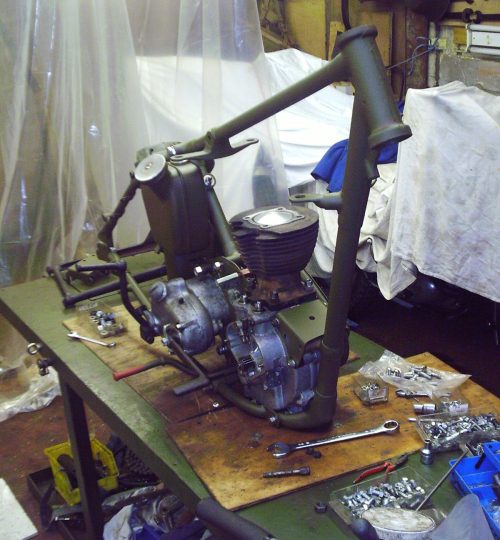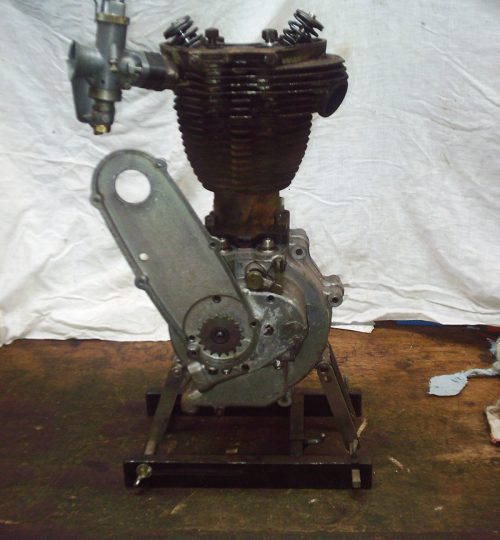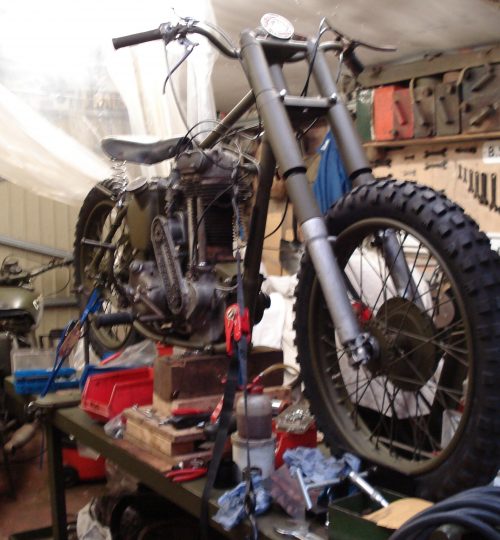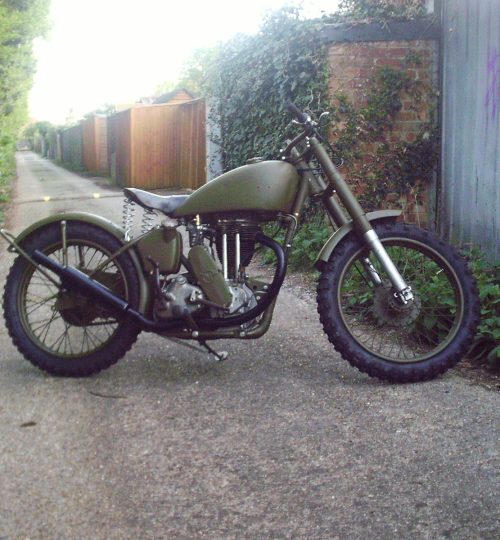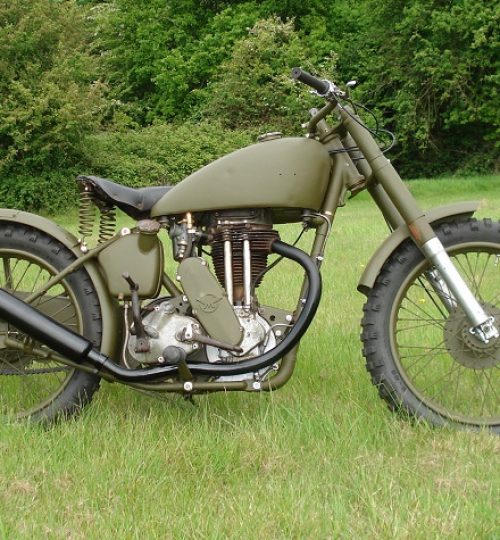 Engine Matchless: 350cc single 4-stroke overhead valve

Gearbox Burman:4 speed

Rebuilt to represent a motorcycle of the Bar None Motorcycle Club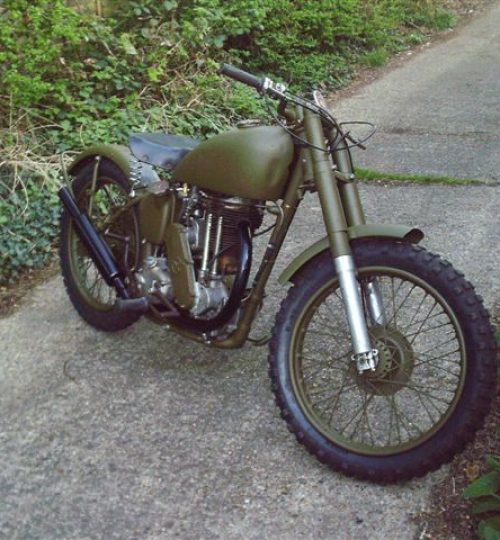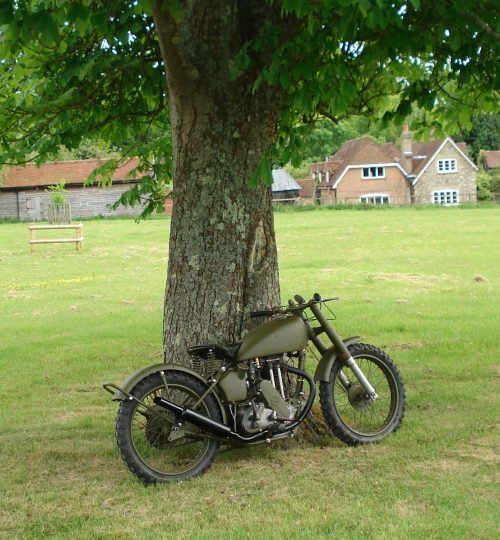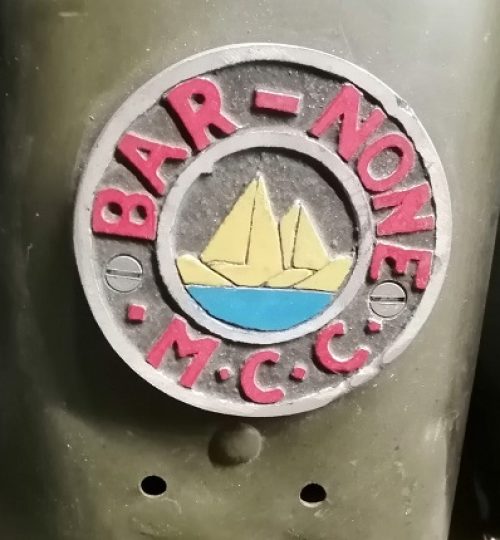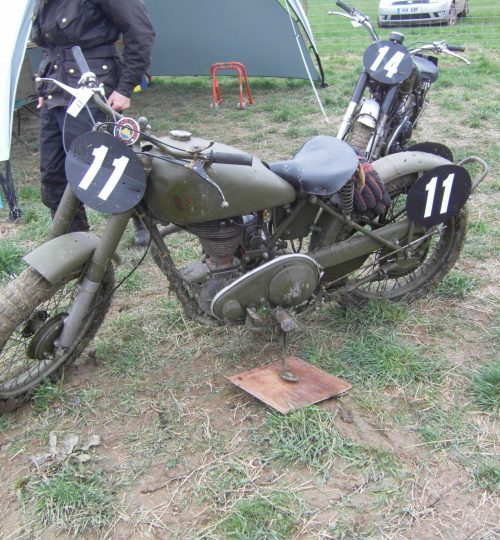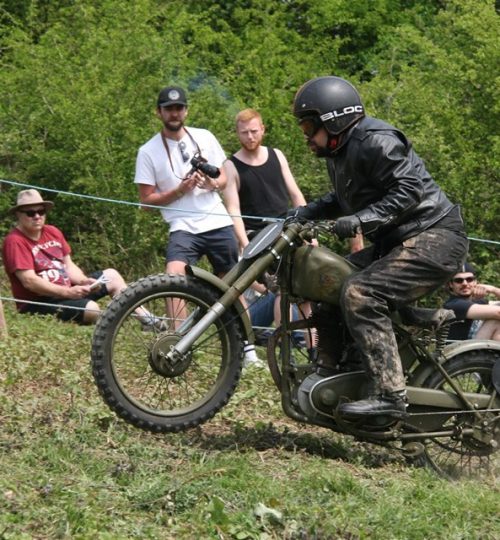 Bar-None Motorcycle club 1944
Unofficial time trials in the desert with competitors (on occasions 150 at a time), using their W.D. motor cycles, led in May 1944 to a group of despatch riders and motorcycling enthusiasts deployed near Cairo deciding to form a forces motorcycle club with membership open to all ranks with "no-one barred" – hence the club name.
The Army saw these time trials as instructive training aids for despatch riders to improve their riding skills. With W.W.II reaching its conclusion, the Army top brass were actively encouraging the formation of formal clubs to occupy the many soldiers who could have found less appropriate ways of spending their spare time. The club spread all over the middle east and UK with members as far and wide as East Africa, South Africa, Canada and New Zealand.
The original bikes used where salvaged W.D. motor cycles modified and adapted for use in trials, scrambles
(now called motocross ) and grass/sand speedway events.
The original club badges were cast by R.E.M.E workshops in metal recovered from crashed aircraft.