Our bike was built as one of a pair from parts collected at auto jumbles and through friends, with
both frames and engines coming from batches of parts imported back from Egypt over a period of about
8 years. Pegasus, rebuilt by our friend Ron Heel, reached the road first in 1997 with Christina finally
catching up in 2001. Both bikes have been ridden to France.
Christina is marked as C Squadron 11 Troop 43rd Reconnaissance part of the 43rd Wessex Division.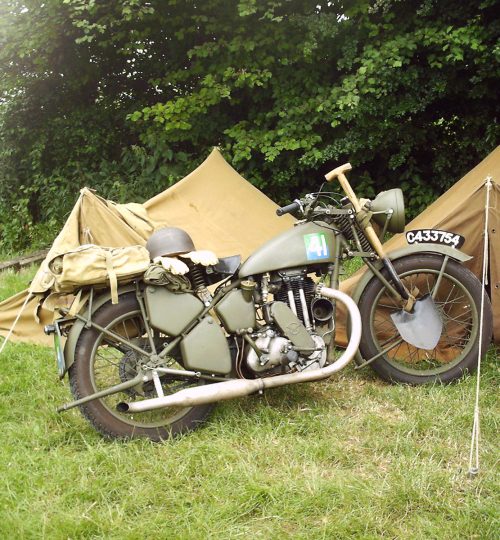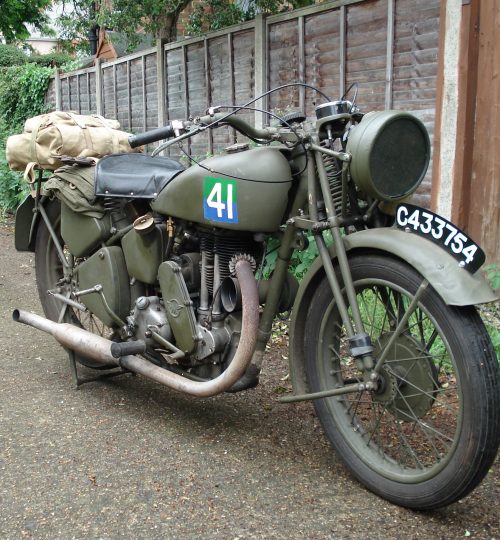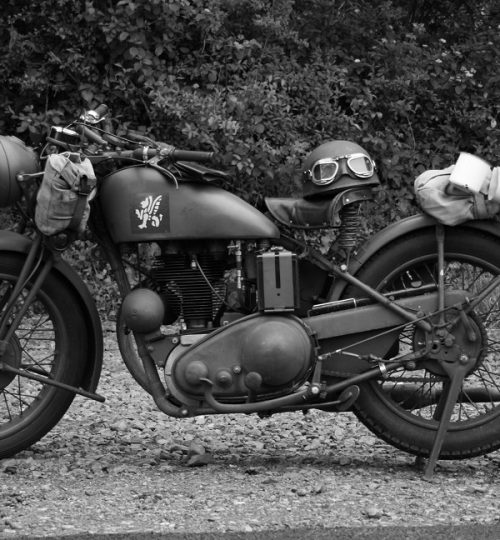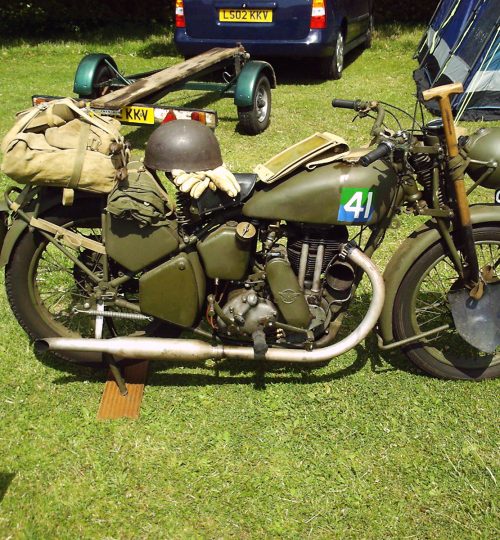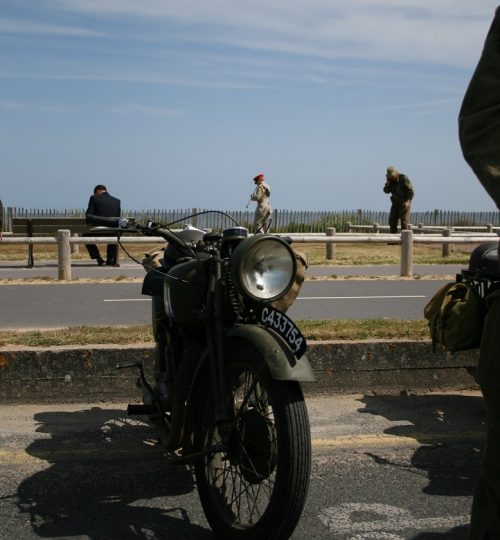 Matchless G3/WO (Model G3 War Office Specification)
Produced in this the late production form between 1939/42 with some 18,500 examples made.
Based on the 1930's G3 Clubman's model which gave good performance on the road,
not so good off road owing to its weight and lack of ground clearance.
Specification: Engine 347cc ohv Single 4-stroke
Gearbox Burman 4-speed with low ratios on 1st and 2nd