In about 1991 we heard about a J.A.P. engine for sale at the Warnham Military Museum.
Hoping it was a v-twin we went along to find the single cylinder ex Cotton engine you see below.
Rebuilding it into a Cotton was soon found to be impractical so another chassis was sought.
In 1993 a rolling Raleigh MA 32 chassis of 1932 vintage with V5 was purchased from Eric Patterson. As the bike would now be very non-standard, it was decided to build it as a replica racing bike as used at Brooklands (this also saved having to find and fit lights, battery and dynamo.)
With no deadline for the project, completion took over 10 years as parts were collected and overcoming the problem of making a 24″ tall engine fit into the Raleigh frame.
The bike starts and handles well apart from right hand corners where the exhaust needs
to be reshaped to give more clearance.
( Note: exhaust was re-shaped in the summer of 2012 see photos below )
Ground clearance is poor due to height of the engine touching the top frame rail as it does which gives only 3-1/2″ ground clearance at the sump, so speed bumps are a problem.
The Raleigh/J.A.P. finally made the road in 2003.
We have in a box on the shelf a set of J.A.P. racing cams but that's for another day.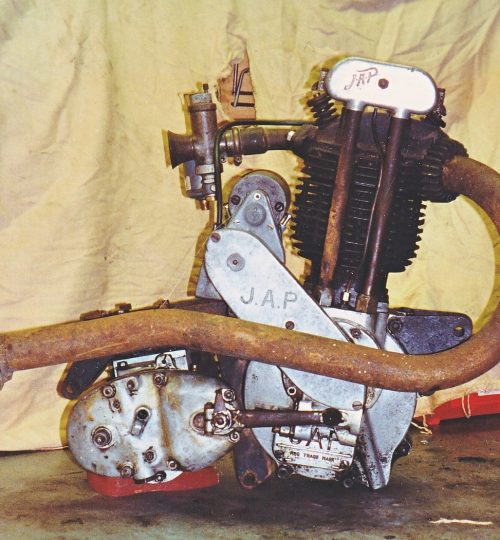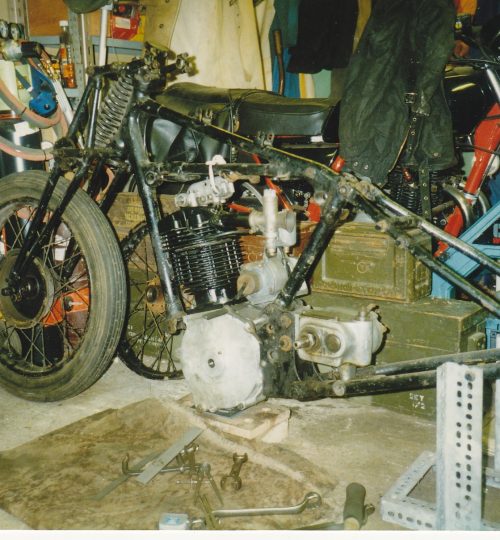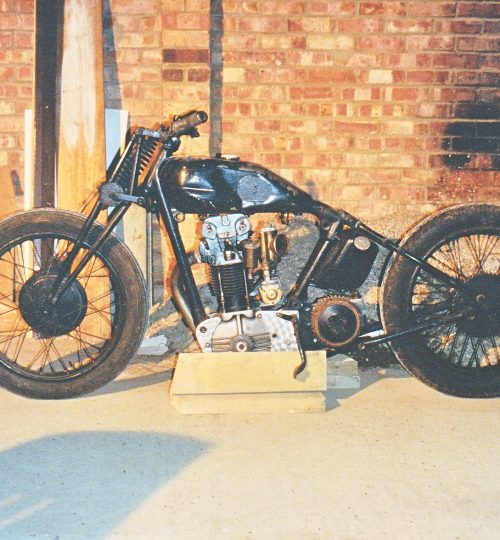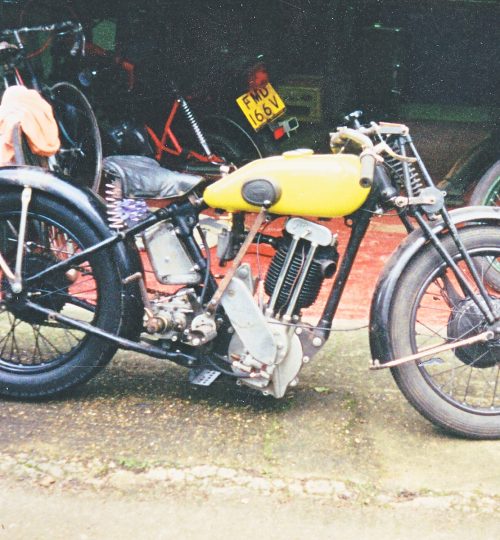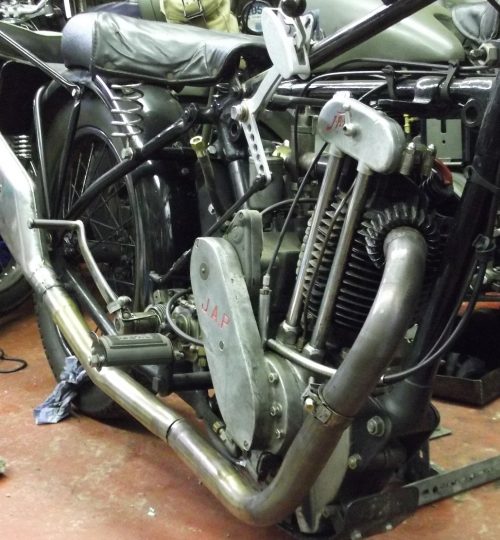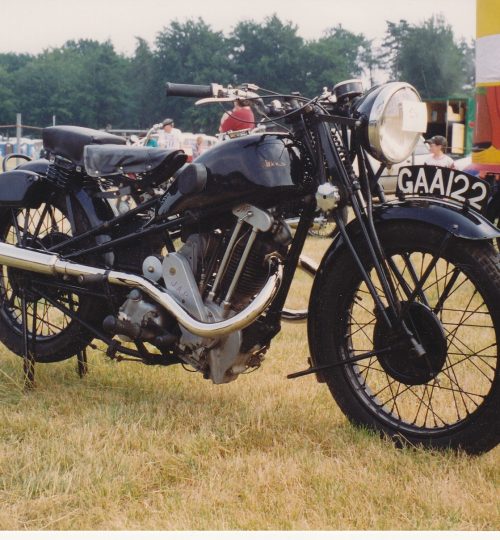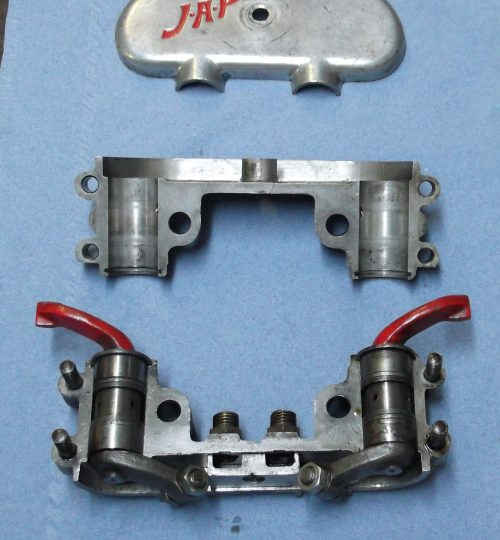 Raleigh ma32 / J.A.P. 500.cc
The Raleigh Cycle Co. Ltd, Nottingham / J.A.Prestwich & Co. Ltd, London
Frame, forks and wheels Raleigh MA-32 ( originally 250cc side valve built 1932 )
Engine J.A.P. KOZ/O 500cc single ohv 4-stroke petrol
Gearbox Sturmey Archer 3-speed hand change