Armoured Triumph wo/3-sw(replica)
 In 2005 we acquired a Triumph 3HW from a batch repatriated from Greece and, as this shares many of the same parts as a 3SW model, the second Bren carrier was born.
Triumph 3SW Weighing approximately 317 lbs with a 350cc side valve engine driving through a 4-speed gearbox producing about 10 bhp giving a top speed of 55 mph.
With armour, gun, ammo, gun spares box and counterbalance weight, now the machine weighs over 600 lbs, top speed now ? mph.
The completion of this machine would not have been possible without the help of Steve Madden,Paul Fevyer and
Jason Webb . Thank guys for getting us into such trouble.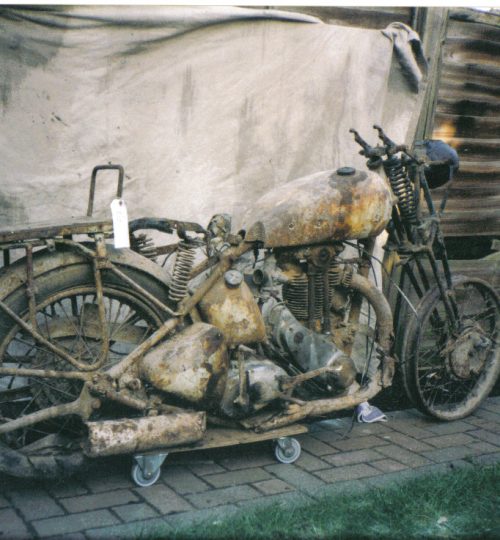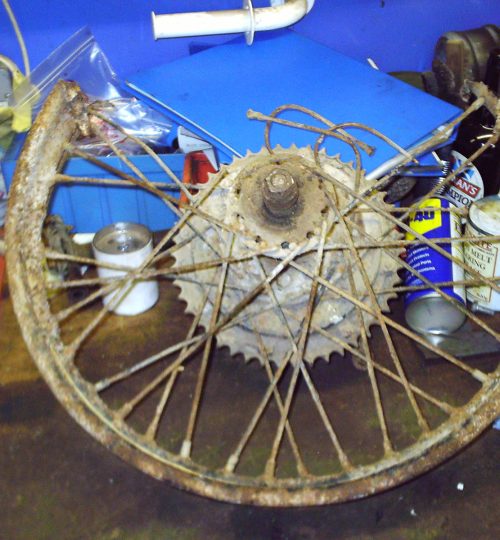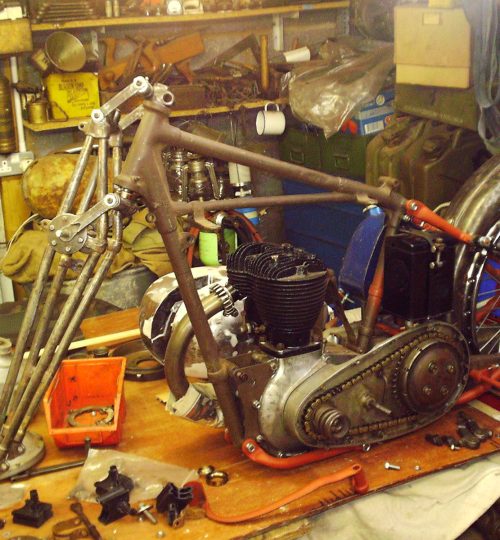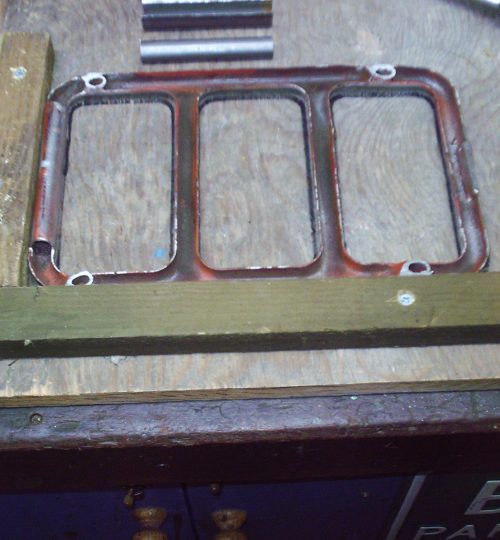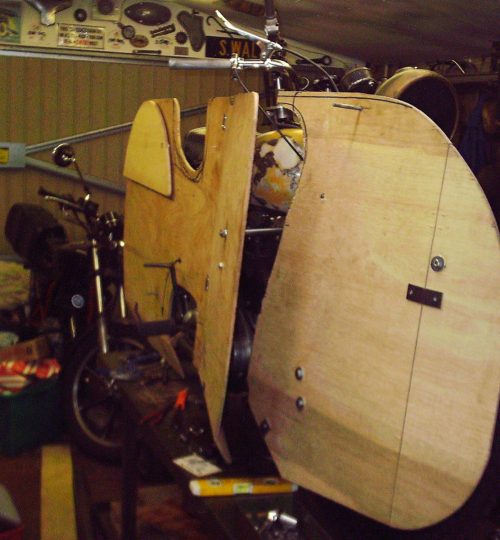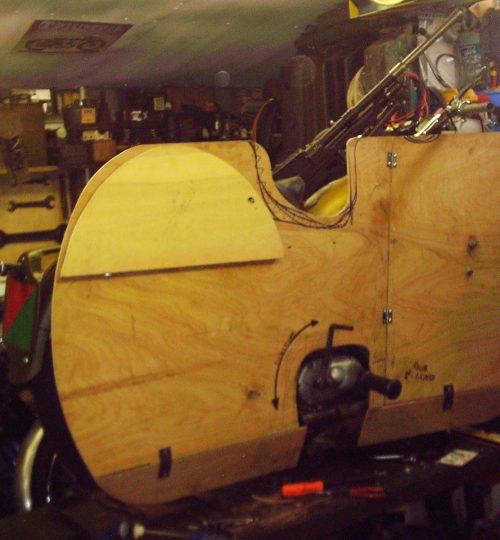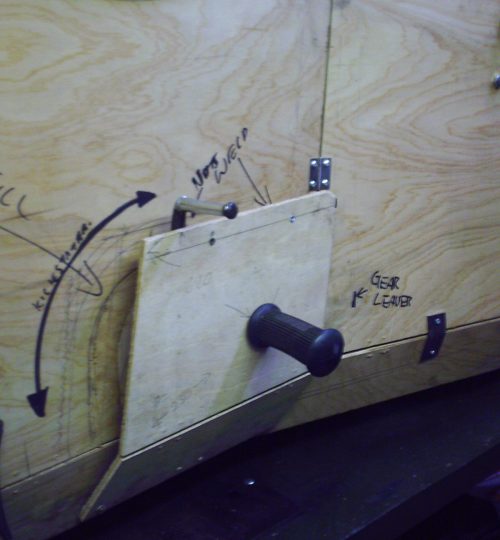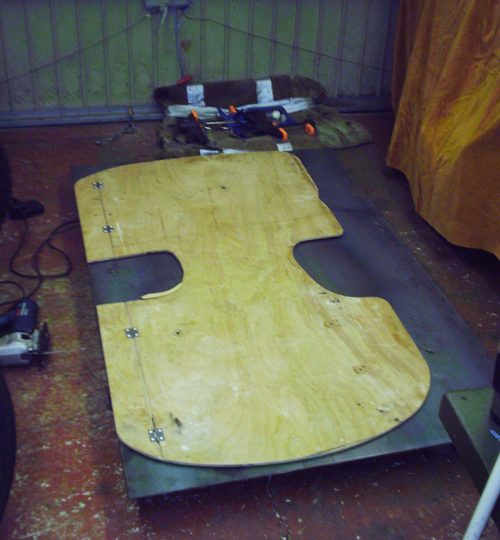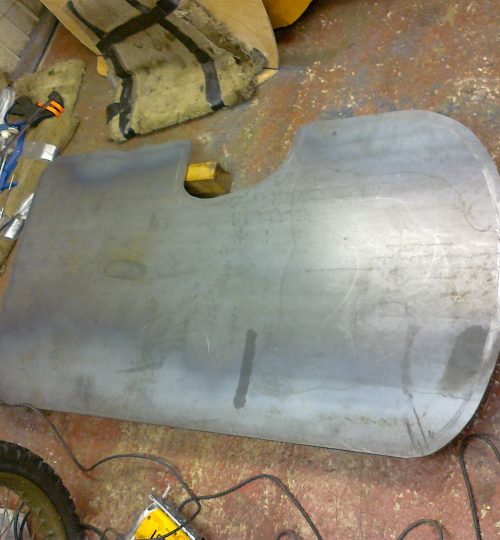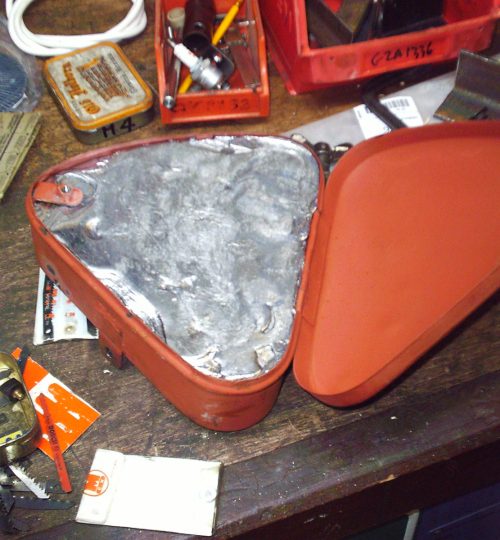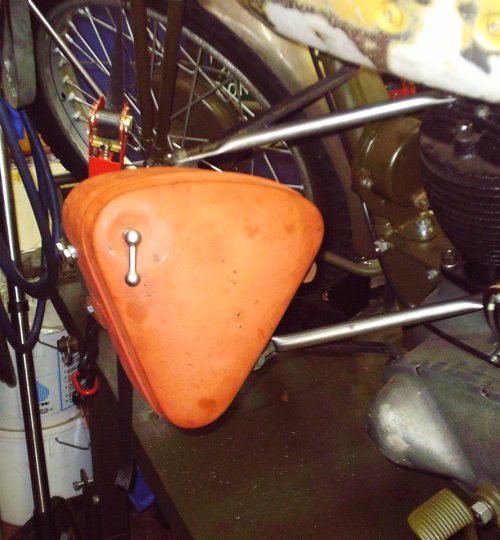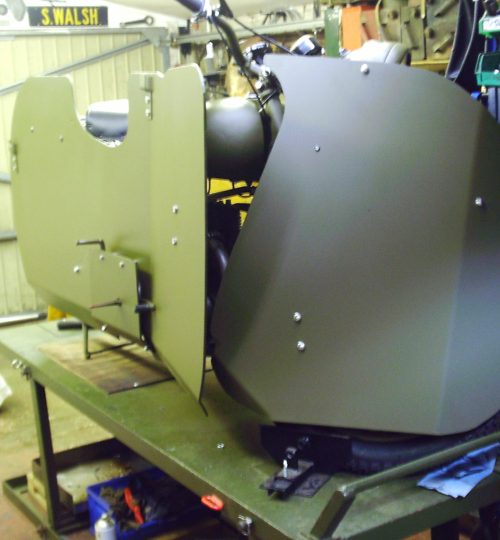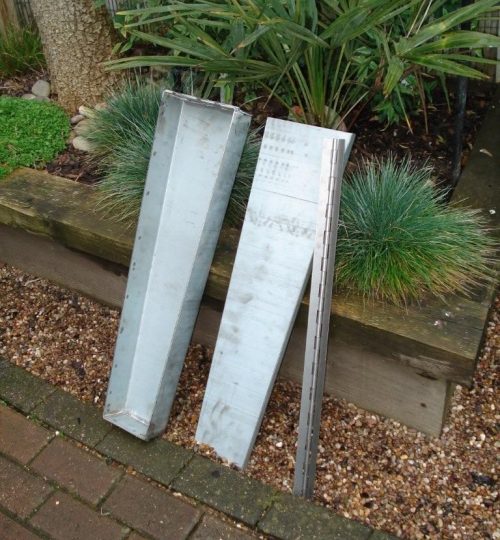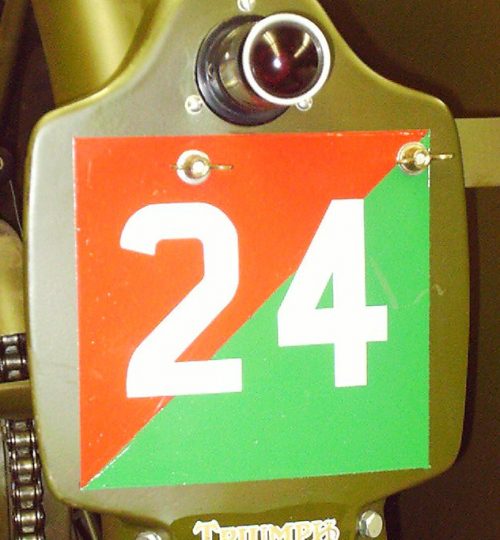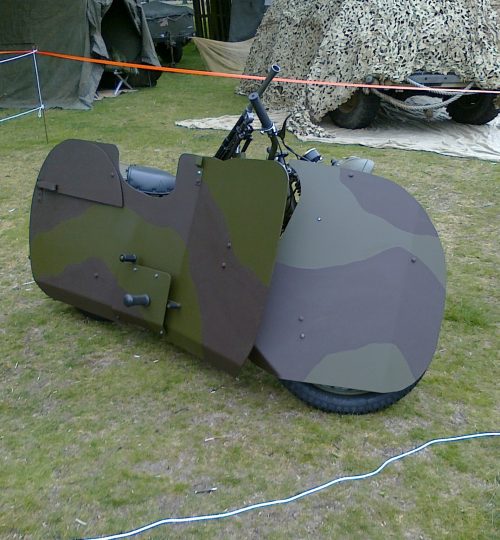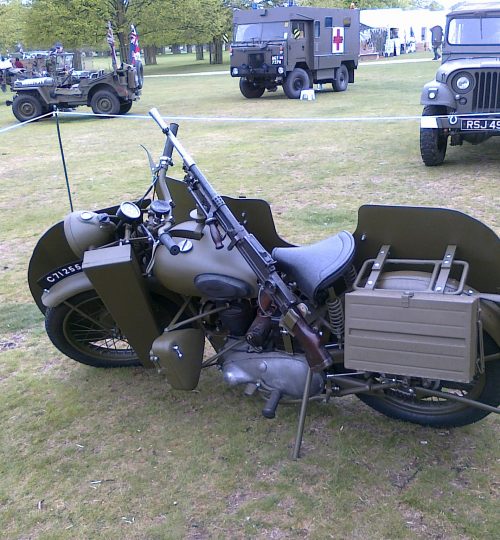 During the invasion scare which followed the Dunkirk evacuation in 1940, the officer commanding one of the Reconnaissance Battalions stationed in the Hastings/Pevensey sector thought it would be helpful to have some faster way of moving a Bren gun plus ammunition over short distances than was possible by an infantry section on foot. This was normally a job done by a Bren gun carrier but they were not available.
What he visualised was a solo motorcycle which could nip in and out of hedgerows , whereas a sidecar outfit would tend to be more confined to roads.
Using the HQ Triumph 3SW, as it was available, the machine shown in the photographs was produced by the workshop company in less than a week. The gun and ammo was removed from the motorcycle on arrival and fired from natural cover. The machine was fitted with an armoured shield for protection to form a temporary pillbox in the open.
To offset the weight of the side armour, the tool box was repositioned to the opposite side of the motorcycle
and filled with lead, about 50lbs.
The original machine then was sent to Thursley to join a 3 day exercise where it performed without any major problems.
Now the project passed into the military system where it slowly bogged down due to lack of motorcycles to convert and other more urgent projects. In October 1940, with the threat of invasion dwindling, the project was quietly dropped.
The converted motorcycle was probably stripped and returned to general use.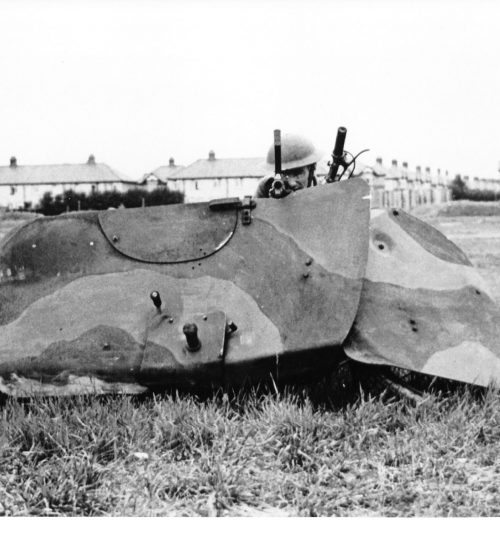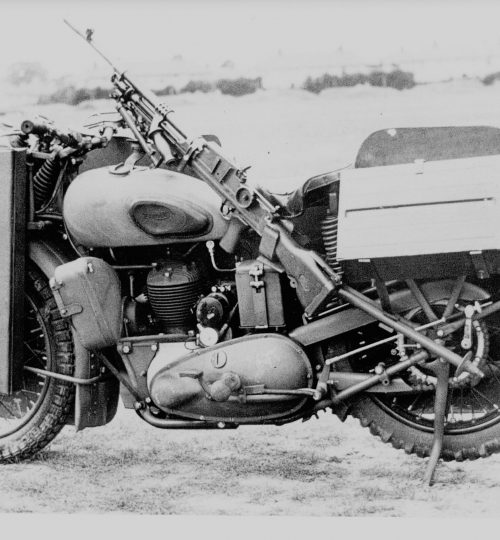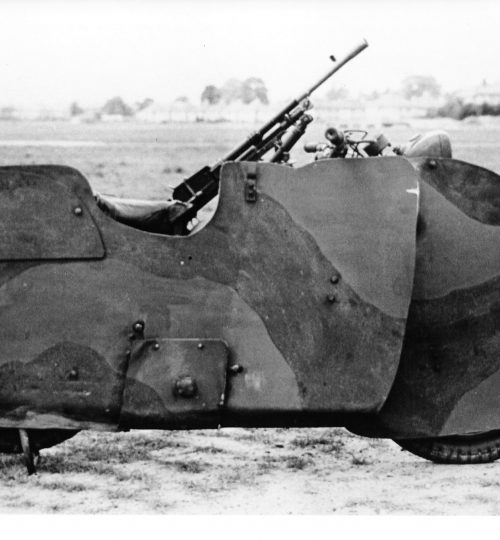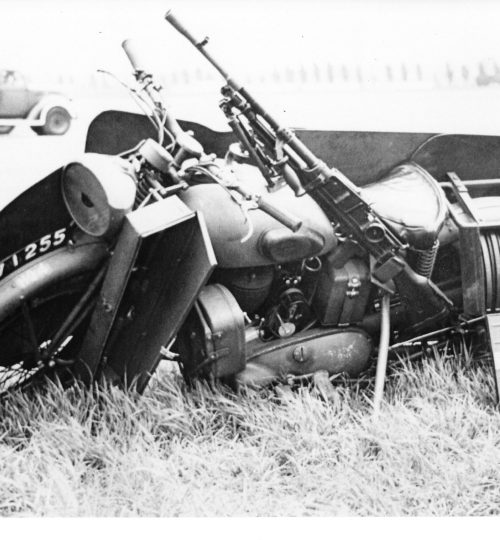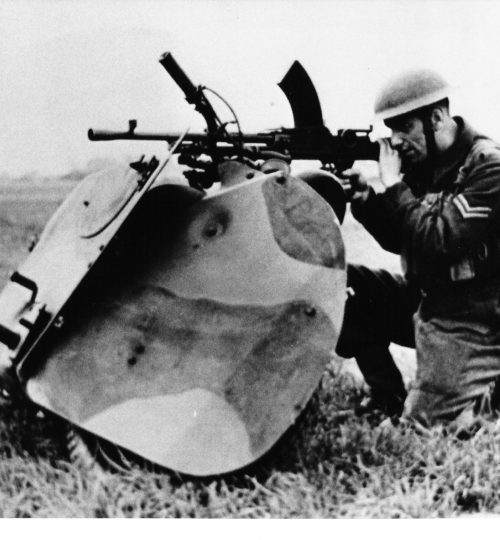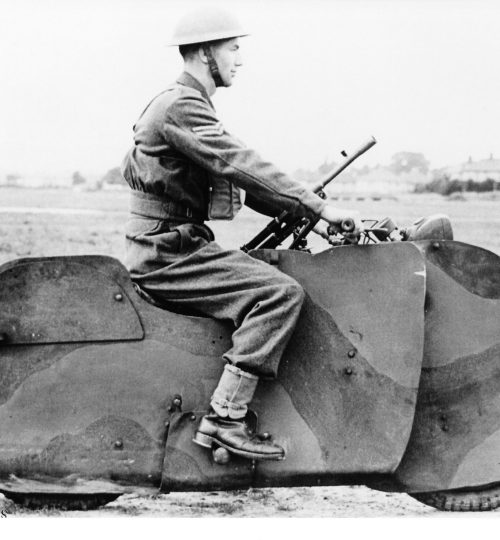 Original war time photographs taken at Morris motors oxford 1940
The rider is Corpoal wilson
Winner of best motorcycle at War and Peace Show 2010