The bike that truly started the collection
Our machine is one of about 126,000 produced by The Birmingham Small Arms company (B.S.A.)
and used by British and Commonwealth forces in all conflict zones during WW2 and up to, in a few cases,
the 1970s with British forces.
During a conversation in a pub that turned to motorcycles, mention was made to Mr Walsh Senior of a
disassembled B.S.A. under a bench in the shed of a house near Hindhead .
After a viewing and payment of £200, a pile of bits was taken away in 1988. Restoration and a steep
learning curve started. With help from Ron Heel and Steve Madden, the bike made the road again 2 years
later in November 1990. Some of the parts were still missing or wrong but, over the years, they have been
found and changed and as it's known at home "The Twenty" has clocked up many miles to Torquay, Bristol,
The Lake District and over the water to Belgium and France.
The bike carries the marking of 56th Infantry (1st London ) Brigade H.Q.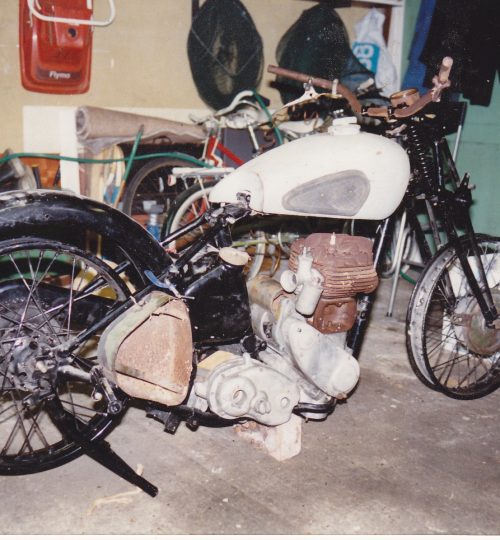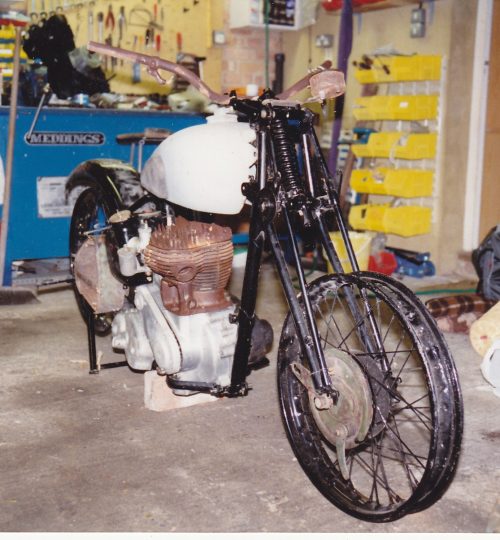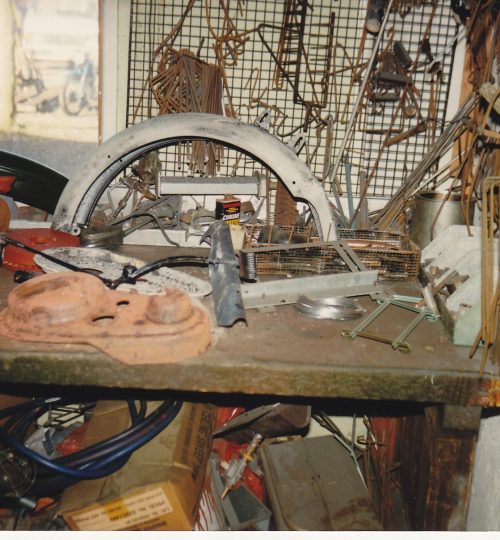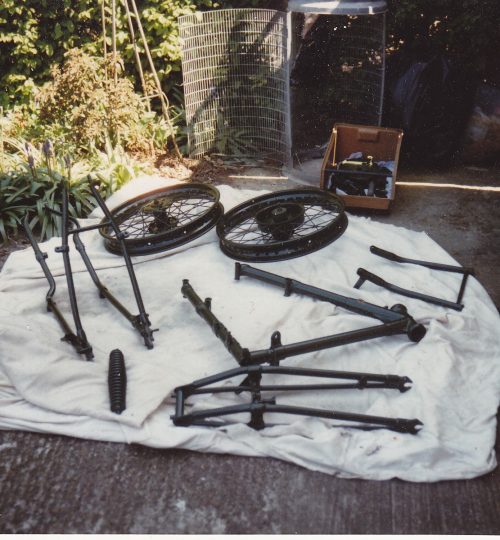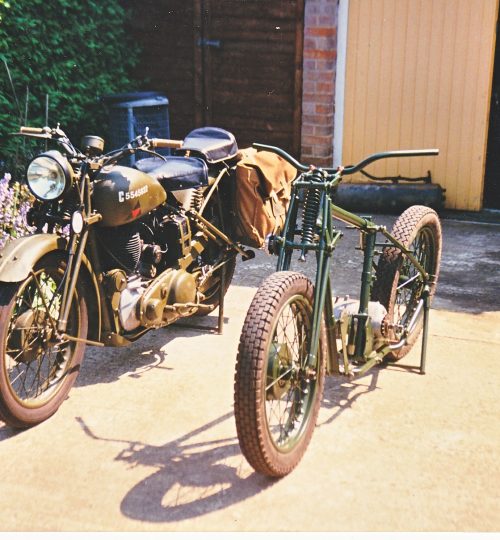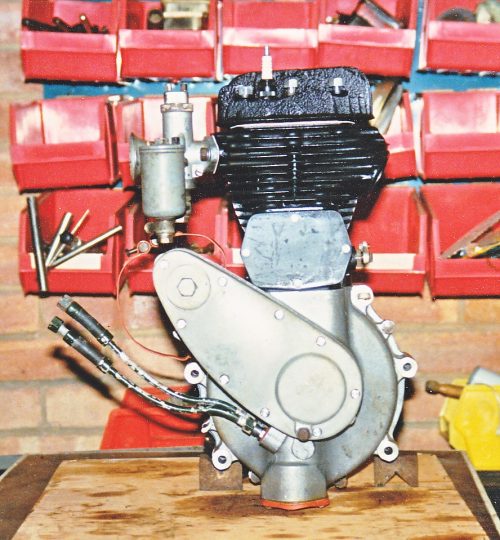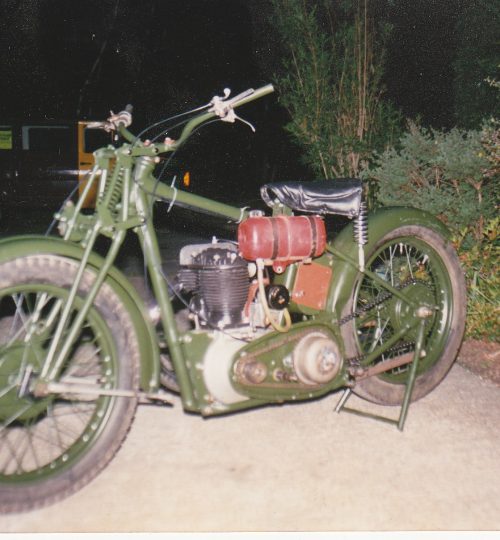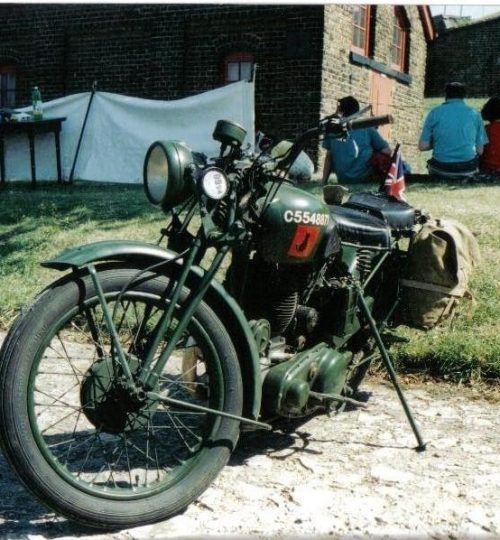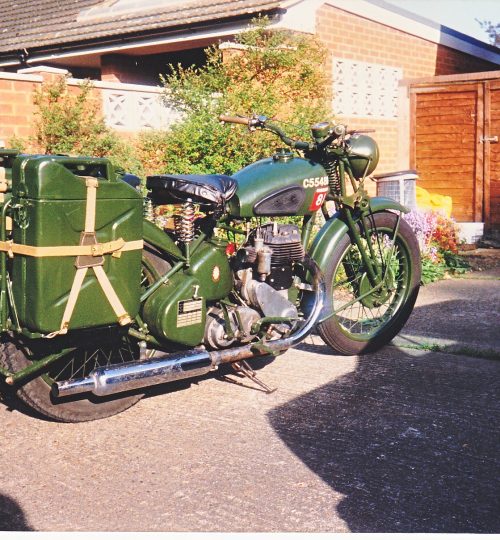 B.S.A. war department m20 1944
Engine: B.S.A. 496cc side valve single petrol producing 12 bhp
Gearbox B.S.A. 4-speed with 12 randomly spaced neutrals