Charging set E.D. 300 watt 30 volts
Having always wanted a spit/bang in the collection we jumped at the chance when a military charging set became available. The set was originally built in the 1950's as a 12v unit identical to the WW2 version, then as military radios changed to 24v the generator was upgraded in 1960. Some time in the 1970's it was put into storage along with at least 6 others, unfortunately due to poor maintenance regarding oil changing it was put into storage already seized.
We still have to source the 7 foot long flexible exhaust system.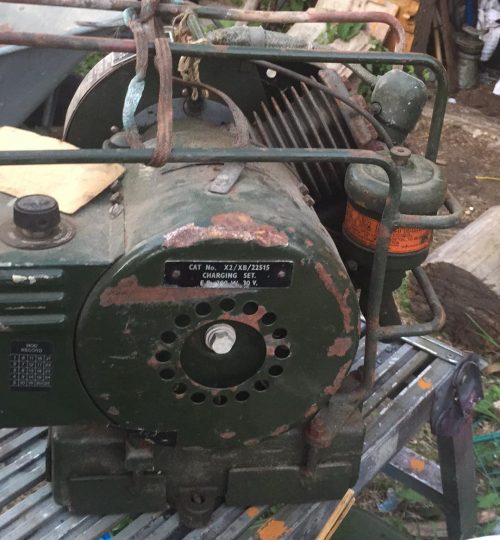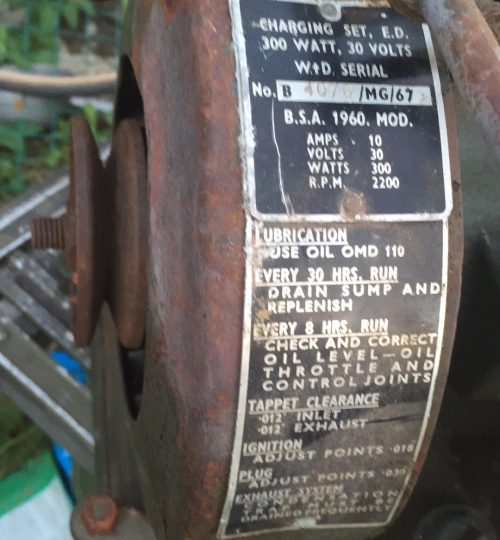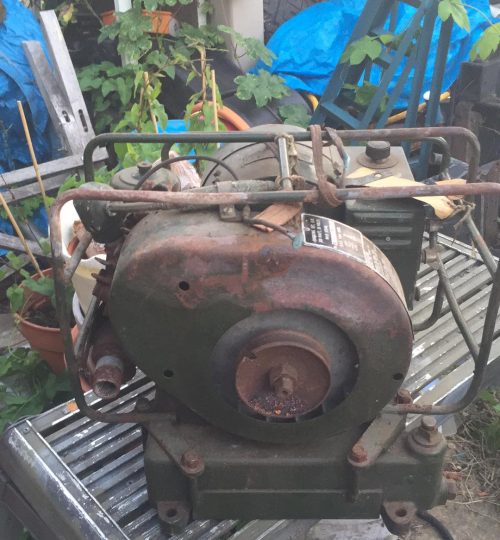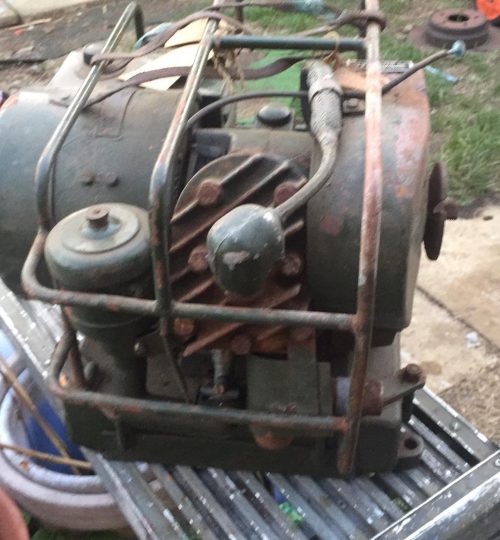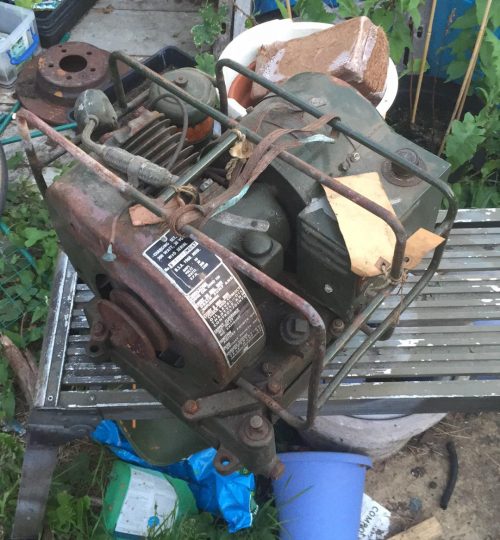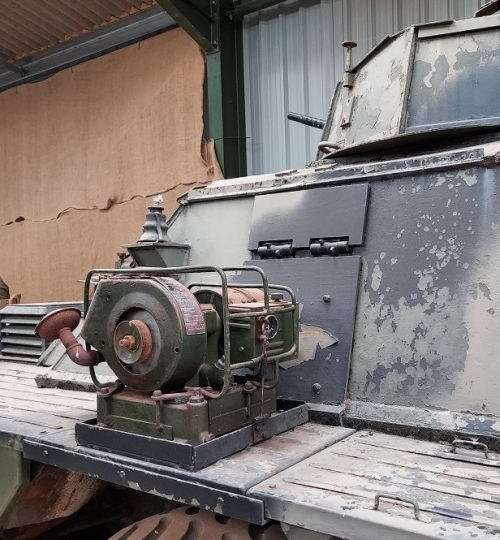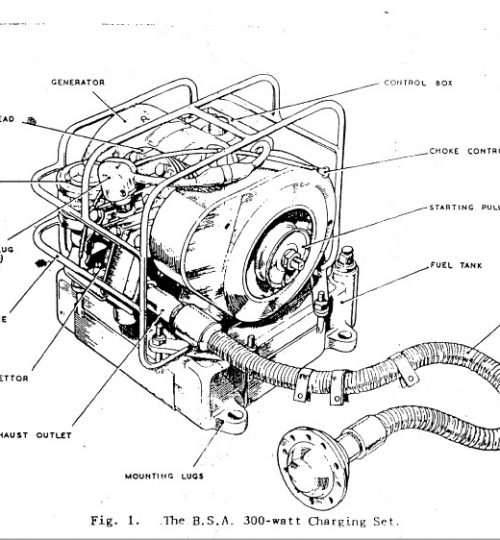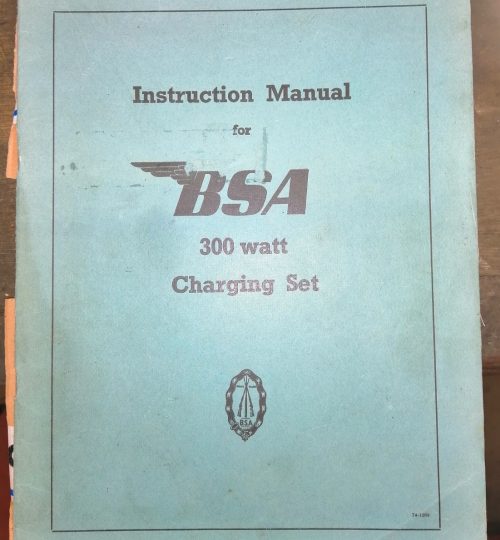 B.S.A. war department charging set
Military charging set used for charging batteries for radios.
Engine: B.S.A. 4-stroke side valve single of 100cc
Generator: Service Type producing 30v D.C. 10amps.